THAMESVIEW SCHOOL LIBRARY
Welcome to the Library section of the Thamesview website. School libraries have played different roles over the years. The internet and electronic resources have changed the traditional way that libraries operate but two things that haven't changed are the importance of literacy and reading for pleasure.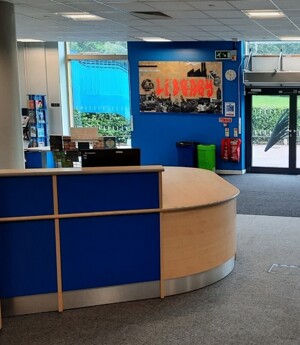 The school invested in a brand-new library in 2010. Thanks to a very generous grant from Foyles, the library was stocked with all the latest books that would interest and encourage students to return to reading. It was officially opened in March 2011 by the author Tony Lee. Since then the library has been a safe place for learning, creativity and exploring literature. It provides a comfortable environment with soft furnishing, colourful artwork, promotional posters and inspirational quotes.
The library space itself is often a refuge for students, a safe space where they are comfortable and free to be themselves.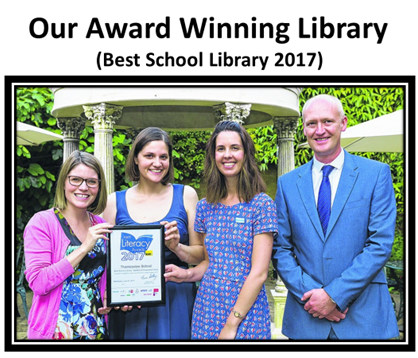 The library has a large collection of new and exciting books on offer.
IN OUR LIBRARY WE HAVE…
Fiction – bestsellers including David Walliams, Jeff Kinney's Diary of a Wimpy kid, a selection of Tom Gates, J. K Rowling's Harry Potter series, classics novels, and many more.
Graphic Novels –Marvel Universe, DC, manga, Amulet and graphic versions of novels from Anthony Horowitz to Shakespeare.
Non-fiction – all the books needed to help student learn more about the world and people around them, across all subjects on the curriculum and beyond.
Newspaper – First News is aimed at 7-14 year olds and there is a new copy every week for student to read and find out what is currently happening in the world. It also offers entertainment, games, animals, sport and puzzles.
Mental health – NHS recommended books that provides students with advice and information about issues like anxiety, stress and OCD, and difficult experiences like bullying, family breakdown and exams. In addition, there are also books on sexuality, money management, relationships and other topics that can be confusing and difficult to talk about.
We believe there is a book for everyone!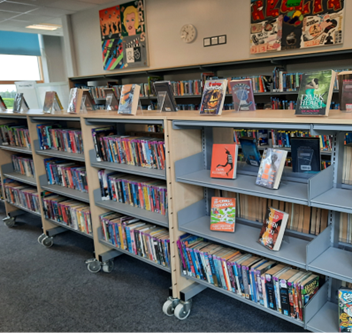 BORROWING BOOKS
Students can borrow 2 books at a time for 2 weeks (there are no charges if they are late). Books can be returned during before and after school, during Library lessons or at lunch times. Students can also reserve books on the school website and download books from the ebook platform.
The Librarian Ms Whitney Davies Soares is at hand to recommend books, write reviews and display books that students have enjoyed and reviewed.
Computers – the library has its own laptops that provides internet access which can be used before school, lunchtimes and after school for school related activities.
The library is open to students from 8:15am every morning, lunch and until 4:00pm after school. Every day, the library is used for borrowing, returning and browsing for books, reading lessons, private study, Year 11 revision session and homework club (which runs till 4:00pm). Break and lunchtimes are the busiest times, with students revising, reading quietly, using the ICT facilities, playing chess and other board games and a host of other activities.
HOMEWORK CLUB is open to all pupils Monday to Thursday after school from 2:55 to 3:55pm and provides a quiet and comfortable place, free from distractions that enables everyone to focus. It allows pupils to complete homework to a high standard and gives them free access to library books and facilitates computer/Laptops for research and free printing access.
The library plays an important part in motivating and encouraging students to read.
There are several programs and initiatives that run throughout the school year to help struggling students and challenge confident readers.
ACCELERATED READER
Key stage 3 students have 2 one hour library lessons per fortnight as part of the English curriculum and participate in the Accelerated Reader Program. Accelerated Reader is a multimedia reading program for all Year 7 and Year 8 students. Through reading comprehension tests (STAR Test), students will be told their ideal reading book level. This ensures that the books they read are not too hard where they give up out of frustration or too easy that they find it boring. Students will read books of their own choosing and take computer quizzes to determine comprehension. Points are given for correct answers and a cumulative total is provided at the end of each test. Students are given individual point targets and rewarded accordingly. The school has purchased over 4000 quizzable books to allow students a wide variety of reading choices.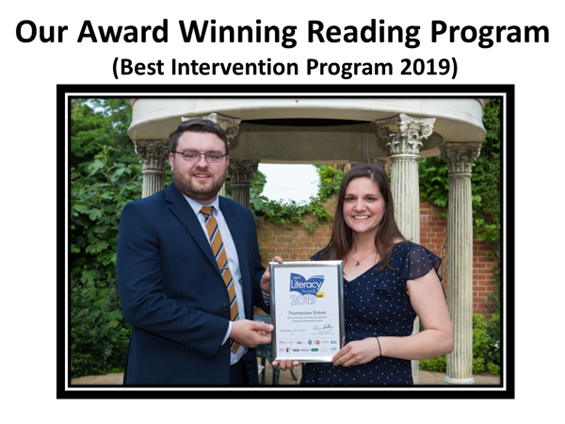 Thamesview has been running this program for over 10 years because it works. We have even been nationally recognized for our success with Master Class status.
THE READING DOCTOR
Thamesview School library has 'Reading Doctors' who works with students that have been identified to have reading ages below age-related expectations and presents a range of barriers to learning. The Reading Doctor removes barriers to becoming a successful reader by building learning pathways that enables students to become confident and capable reader, who reads for pleasure and reads to learn. Find out more at www.thereadingdoctors.com
LITERACY EVENTS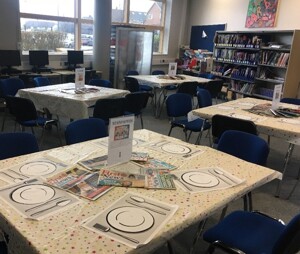 Every year, the Library gets involved with nationwide events such as World Book Day, Roald Dahl Day and many other competitions to help children to understand they are part of a global reading community. World Book Day sees activities being run throughout the week to promote reading for pleasure such as 'Book Tasting', 'Title Quest', 'Classic to Comics' 'Who's behind the Book?' and much more which won students prizes. These activities saw students and staff actively participating and working together to achieve success. There were other competitions running during breaktime and lunchtime such as Book quizzes for all students.
Calendar of Literacy Events
International Literacy Day (8 September) https://en.unesco.org/commemorations/literacyday
Roald Dahl Day (13 September) https://www.roalddahl.com/roald-dahl-story-day
Black History Month (October) https://www.blackhistorymonth.org.uk/
National Poetry Day (First Thursday in October) https://nationalpoetryday.co.uk/
World Book Day (First Thursday in March) http://www.worldbookday.com/
National Summer Reading Challenge in Libraries (throughout the summer holidays) http://summerreadingchallenge.org.uk/
SCHOLASTIC BOOK FAIR
Our library runs a Scholastic pop-up Book Fair at the end of each Full term in celebration of reading. This helps put the very best books directly into students' hands, while at the same time raising Rewards to spend on free books and essential resources for the school. Every Scholastic Book Fair features over 200 titles, chosen by Scholastic's expert book buying team. Students can also use their World Book Day £1 tokens at the fair.
PARENT'S GUIDE IN ENCOURAGING READING IN YOUR CHILD
10 top tips for parents to support children to read - GOV.UK (www.gov.uk)
BOOK AWARDS
If you need a round-up of the best books 2020-2021 then have a look at the Open University's updated list of Book Award Winners. Featuring winners of the CILIP Carnegie and Kate Greenaway Awards, British Book Awards, Costa Children's Book Awards, Oscar's Book Prize and the Diverse Book.
The CILIP Carnegie Children's Book Award (shortlist announced March, winner announced June) https://www.carnegiegreenaway.org.uk/
Kate Greenaway Children's Book Award (shortlist announced March, winner announced June) https://www.carnegiegreenaway.org.uk/
The Blue Peter Book Award (shortlist announced November, winner announced on World Book Day in March) https://www.booktrust.org.uk/what-we-do/awards-and-prizes/current-prizes/blue-peter-book-awards/
The Booker Prize (shortlist 06 September 2022, winner announced 17 October 2022) The 2022 International Booker Prize shortlist announced | The Booker Prizes
The Costa Book Awards (shortlist announced November, winner announced January) http://www.costabookawards.com
Scholastic Lollies (Laugh Out Loud) Book Awards (Vote for the year's competition up until December; winners announced in January.) https://shop.scholastic.co.uk/lollies
CLiPPA Awards (winner announced in October) https://clpe.org.uk/poetryline/clippa
National Literacy Trust Reading Challenges and Competitions https://literacytrust.org.uk/compe titions/
Wicked Young Writer Awards https://www.wickedyoungwriterawards.com/
Premier League Writing Stars competition (Launches Spring term) https://plprimarystars.com/competitions/writing-stars