Remote Online Learning and Covid Updates
How we check learning and engagement
At Thamesview we pride ourselves in providing outstanding pastoral care to our community. In light of the lockdown period we have ensured we regularly engage with our key stakeholders to ensure all students are accessing our online education provision.
Students' attendance is recorded every lesson centrally by teaching staff and overseen by our attendance officer Mrs Smith. If a student is absent period 1, a call will be made home to the parent to ascertain a reason.
Attendance is recorded throughout the day and the student's Head of Year or a member of the welfare team will be in touch if multiple lessons are missed. If a student continues to not engage with our online education provision the below flow chart is followed: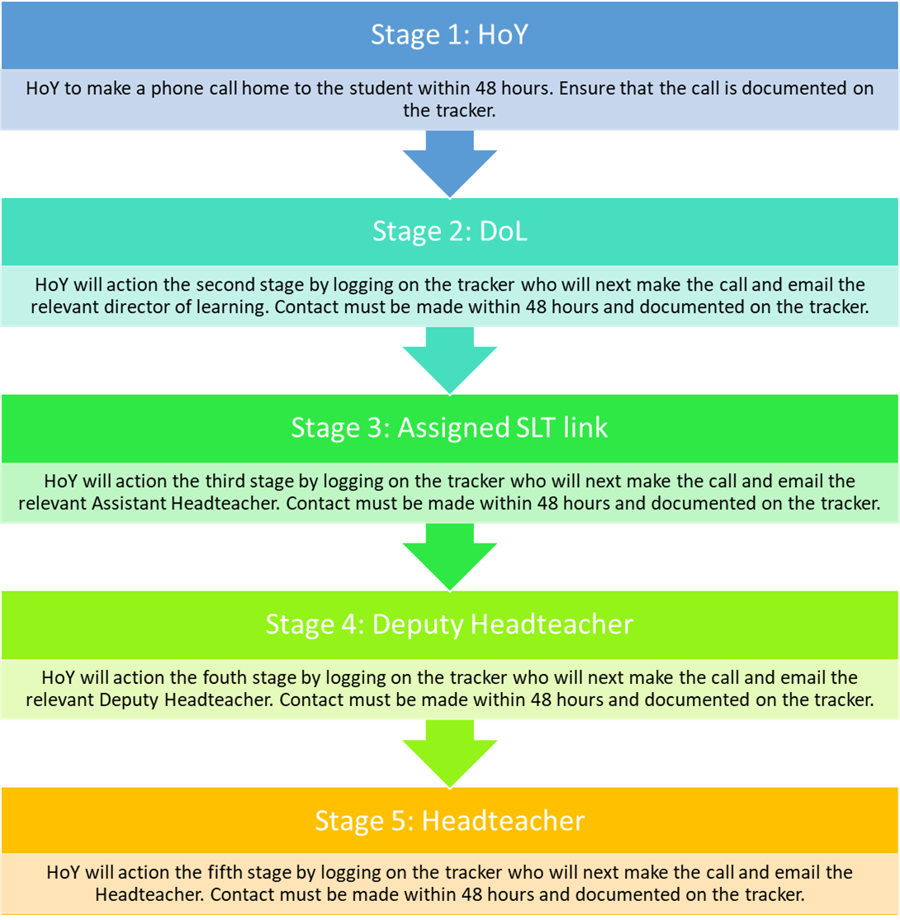 Work completed by the students is also tracked by the teaching staff and recorded centrally so we can ensure all of our students are progressing during this time.
Work is either submitted through Microsoft Teams and the assignments function or emailed to a member of staff at the end of every lesson. This ensures all teaching staff can provide high quality feedback to our students in line with our marking policy.
Remote Online Learning and Covid Updates