Announcements
Exam Information 2021
Posted on: 11.03.21
Dear Parents and Carers,
Following on from the government`s announcement regarding the summer GCSE exams, it has been confirmed that students will receive grades determined by schools and colleges. Students will only be assessed on topics they have been taught and no algorithm will be used.
We want to make this as easy as we can for you and your child, whilst helping you navigate this summer's approach to assessment and grades. Please see below how we hope to achieve this;
Teachers will use a range of evidence to make a judgement of the grade each student is performing at. Students will only be assessed on what they have been taught, however we will make sure they cover enough of the curriculum to enable progression to the next level of education.
All year 11 students would be required to do two assessments on the following dates:

First Assessment window from 22nd March to 1st April
Second Assessment window to take place from 5th May. An exact timetable will be shared with students

Assessment questions will be entirely created with GCSE exam style questions, some of which will be provided by the exam boards and students will be informed of topics to revise for these assessments. The first assessment will be done in the classroom under strict supervision and will be a reduced assessment, while the second assessment will be a complete assessment that will be done in the sports hall with external invigilators. Please note, access arrangement and the 25% extra time provision will be provided for all students that require this extra support during their assessments.
When determining students' grades, teachers will decide on the "most appropriate" grade from both internal assessments along with other forms of evidence such as;
student responses to exam questions, past papers or similar materials such as practice or sample papers;
coursework for non-examination assessments;
students work portfolio (Art and Design)
the results of internal tests and exams; and
records of a student's progress, capability and performance over the course of study.
We will ensure the grades we award are accurate by using exam mark schemes, following exam board guidance on grade boundaries and putting in place a robust moderation and quality assurance process. Students will not be required to write their names on assessment papers but use their exams number for identification to anonymise each paper during the marking and moderation process. Exam boards will also complete checks of the evidence for a sample of student grades in a sample of subjects, in a sample of schools and colleges over June and July. Please note, teachers will not be able to inform students of their final assessed grades which will be submitted to the exams board.
We will make sure that students are clear about how their grades are being determined and we would hope that students do not feel they want to appeal against their awarded grades. However, if a student wishes to appeal we can submit a formal appeal to the exam board for them and the exam board will decide whether the grade awarded was a reasonable exercise of academic judgement or not. If the exam board finds the grade is not reasonable, they will determine the alternative grade and the grade will be changed. Grades will be able to go up or down as the result of an appeal.
Students will receive their GCSE results on the 12 August.
Yours sincerely,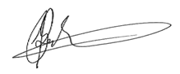 Mr Rorke
Headteacher